PerfectFit Twin Set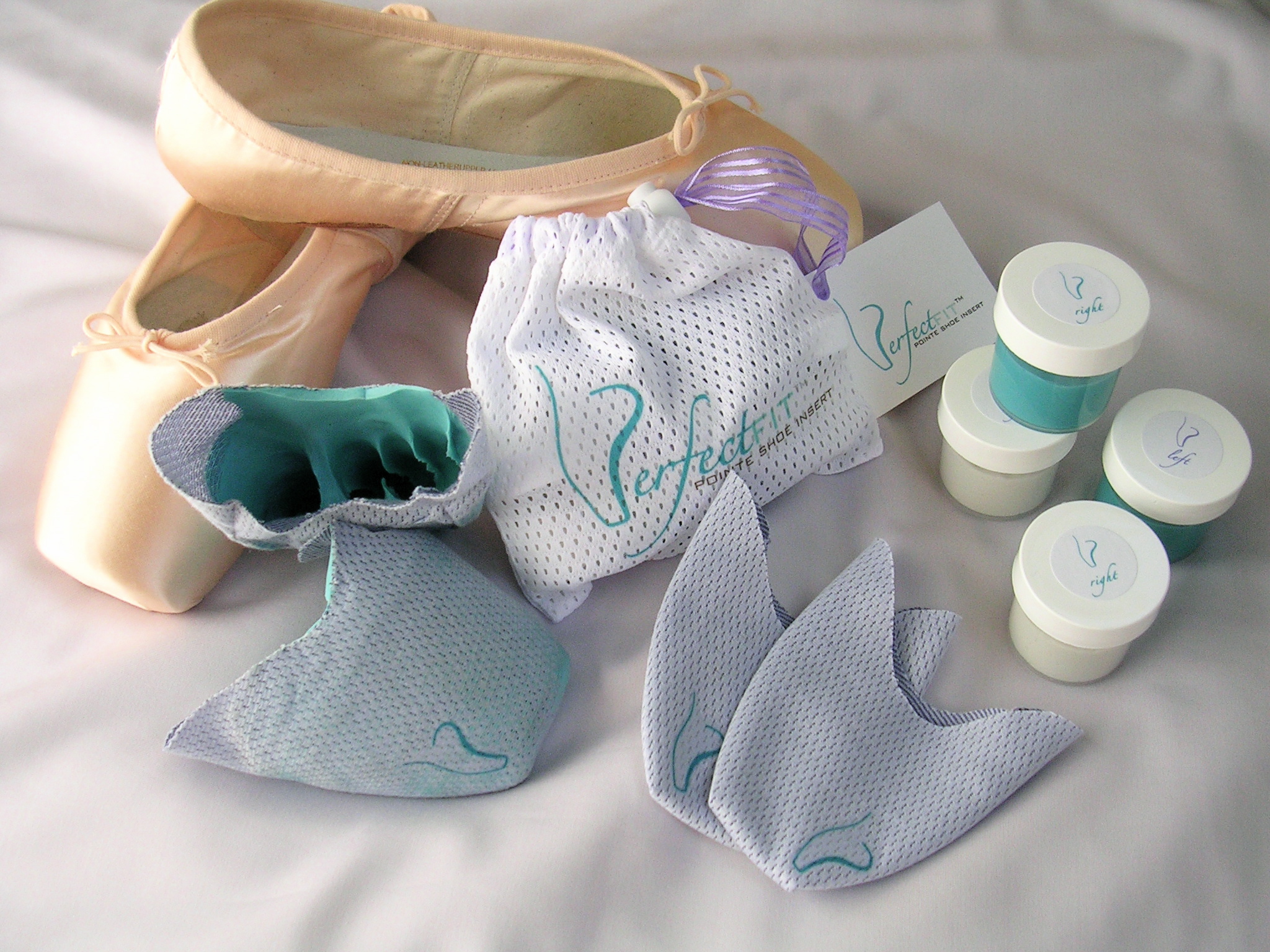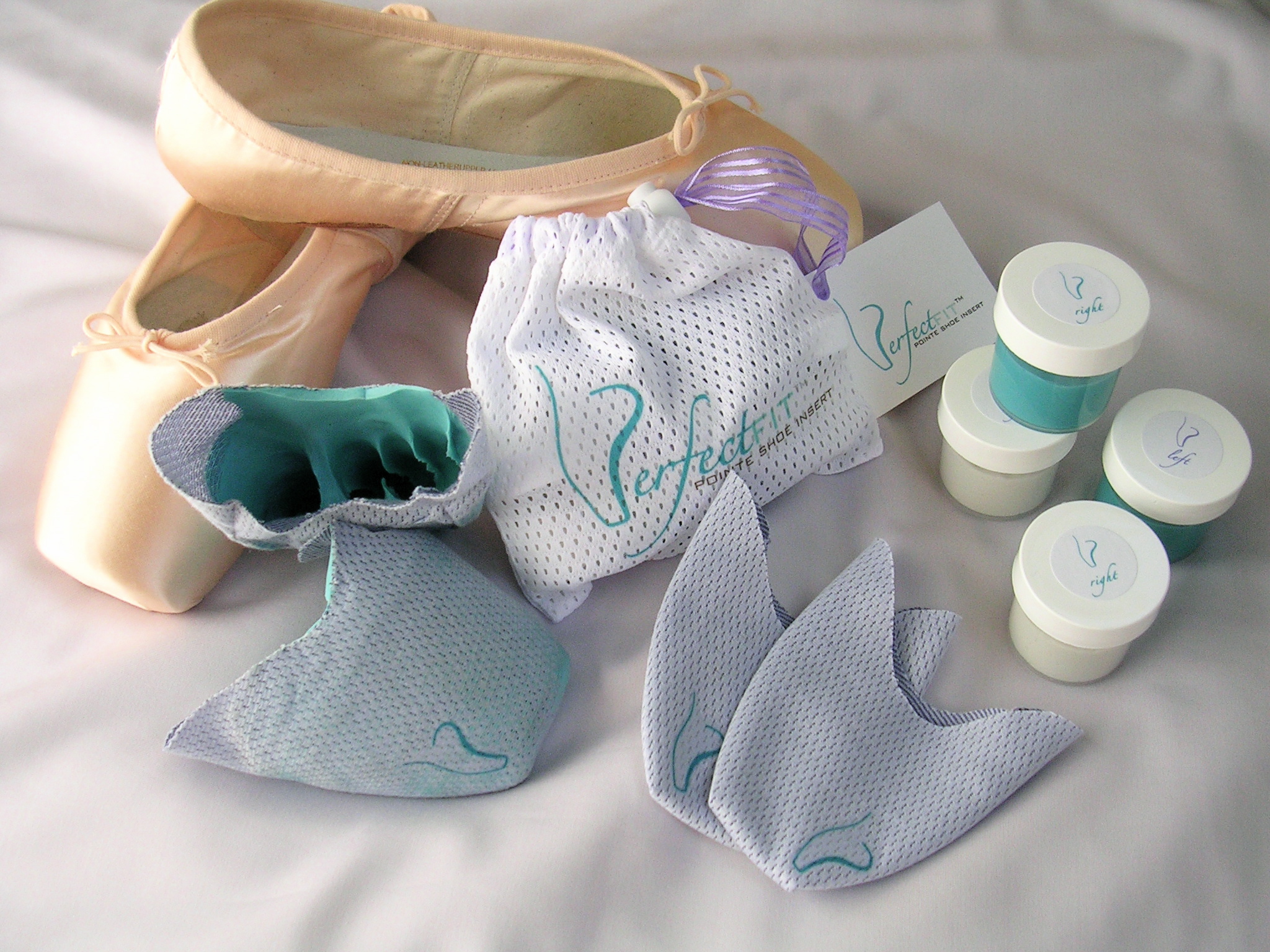 PerfectFit Twin Set
Our new PerfectFit Twin Set lets you create two complete pairs of our original PerfectFit Inserts. Popular with new customers, and our best value, the Twin Set will have you twice as prepared for your next class or performance.
The PerfectFit Inserts Kit allows you to create a custom-fitting set of inserts that offer unparalleled comfort, support and control.
Not your typical toe pad, each kit is fabricated from performance textiles and uses silicone impression technology to create a custom insert specifically molded to fit your foot. The inserts fill only the voids in the box of your shoe to evenly distribute weight across your toes and forefoot while en pointe. They give you more control over your pointe shoe and confidence in your dancing, while simultaneously reducing painful and damaging pressure points.
What we have designed is a new fitting solution, not another padding solution. Once you've molded a pair, the difference is instantly recognizable.
Proudly designed and made in California.
Sizing. We offer the kit in two sizes: S/M and L/XL. The amount of putty included is the same for both kits, but the L/XL fabric cover has a more generous cut.
We recommend L/XL for dancers with street shoe size 9 and larger. We would also suggest the L/XL if you have a very wide foot, very long toes, or a higher vamp shoe. See measurements at left.
If you are uncertain, or in between sizes, it's always easy to trim down the larger size, as both socks have unfinished edges to allow for trimming.
Each Twin Set includes the following components:
4 lavender wickaway fabric covers (2 pairs). Made from sport knit fabric, these special socks function to keep the molded material positioned correctly on your foot, and feature extra reinforcement in the big toe area.
 
4 sets of moldable impression material (enough to mold 2 pairs). This 2-part silicone rubber putty chemically cures into a soft and stretchable rubber that provides firm support while en pointe. It offers enough resilience to absorb impact and allows your foot and toes to flex as they change position while dancing.
 
4 purple stretch spacer sleeves (2 pairs). These small sleeves will stretch over two common styles of gel spacers (for use between your first and second toe) so that they can be molded directly into the insert. Depending on your foot shape, routinely wearing spacers can help prevent the onset of bunions.
 
4 plastic bag covers (2 sets). These will cover the inserts during the molding process to protect the inside of your shoe.
 
1 white mesh bag. You can use this handy, breathable bag to store your inserts between classes and performances.
 
Instruction booklet & audio molding guide. The full-color, illustrated booklet will walk you through the fitting process in detail, following the same steps outlined in our Molding Process section and video tutorial. Our new listen-as-you-mold Audio Molding Guide makes it even easier by providing real-time coaching from an experienced fitter and keeping track of time for you.